'I felt really scared:' Toronto girl says man tried to cut off her hijab as she walked to school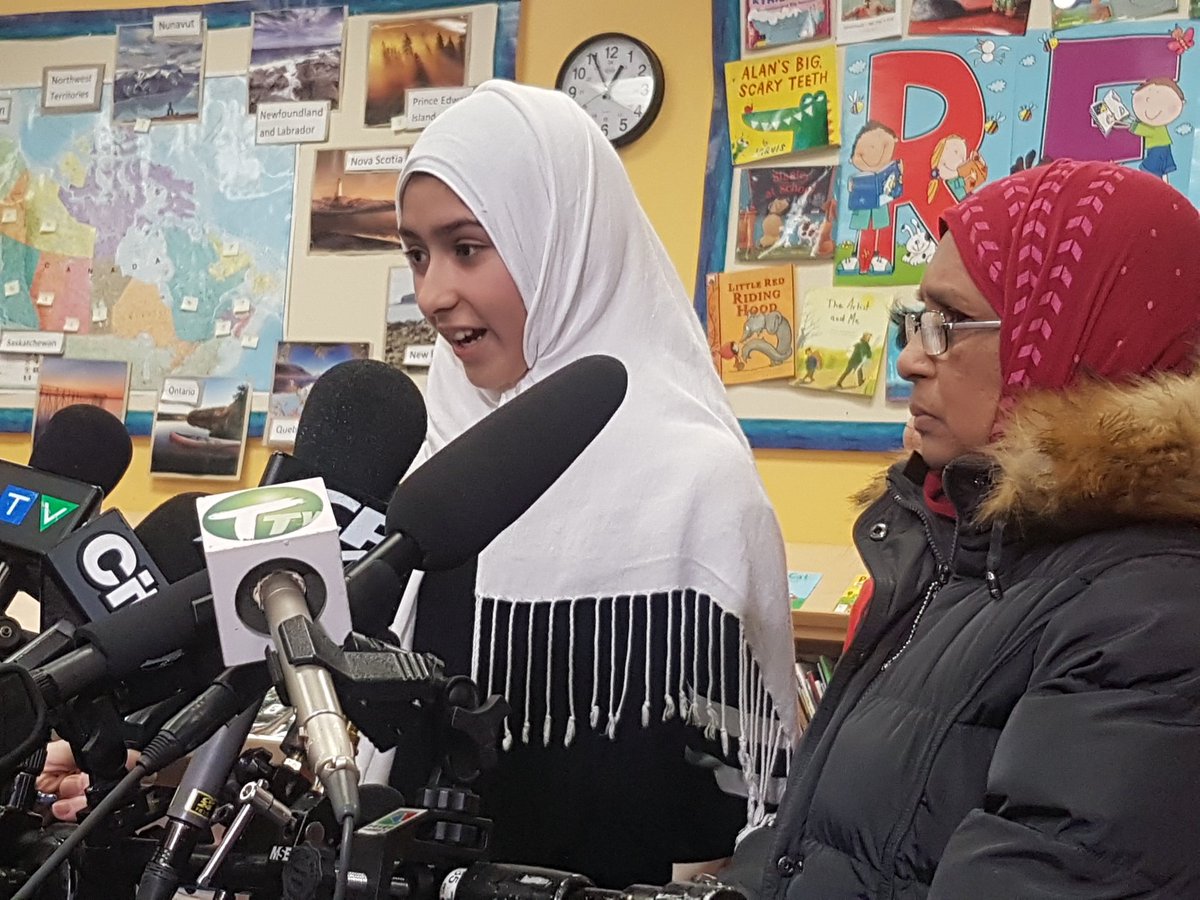 An 11-year-old Toronto girl says a man attempted twice to cut off her hijab as she walked to school on Friday morning, and police are now characterizing the attack as a hate crime.
"I felt really scared and confused," Khawlah Noman, a student at Pauline Johnson Junior Public School in Scarborough, Ont., said at a news conference Friday afternoon.
Khawlah said she felt the man behind her while she was walking to school with her younger brother, Mohammad Zakariyya, and turned around and saw him holding scissors. She says she screamed and he ran away, but returned a few minutes later.
"He continued cutting my hijab again" before smiling and running away, said Khawlah.
Toronto police are investigating the incident as a hate crime.
* * *​
Khawlah said she's now "actually really scared" to walk to school.
"What you're doing is really wrong, you should not act like this, and especially, I'm a kid," she said, addressing her attacker.
* * *​
Police are asking for the public's help to identify the attacker described as Asian, of medium build, with a thin moustache and black prescription glasses.
The man is said to be in his mid-20s, and was wearing a black hooded sweatshirt and black pants.
They are asking that anyone with security or dash cam video who may have been in the Birchmount Road and Bay Mills Boulevard area around 9 a.m. to check their footage in case they captured the attack.