Hey everyone! If you didn't know yet, last year there were some rumors about the iPhone 5c replacing the iPod touch. I even made
a thread
dedicated to it. But now, it turns out I was wrong...
the iPod touch is not dead yet
.
If you have updated to the latest version of iTunes (12.2) and plugged in your iPod, you were probably presented with this picture.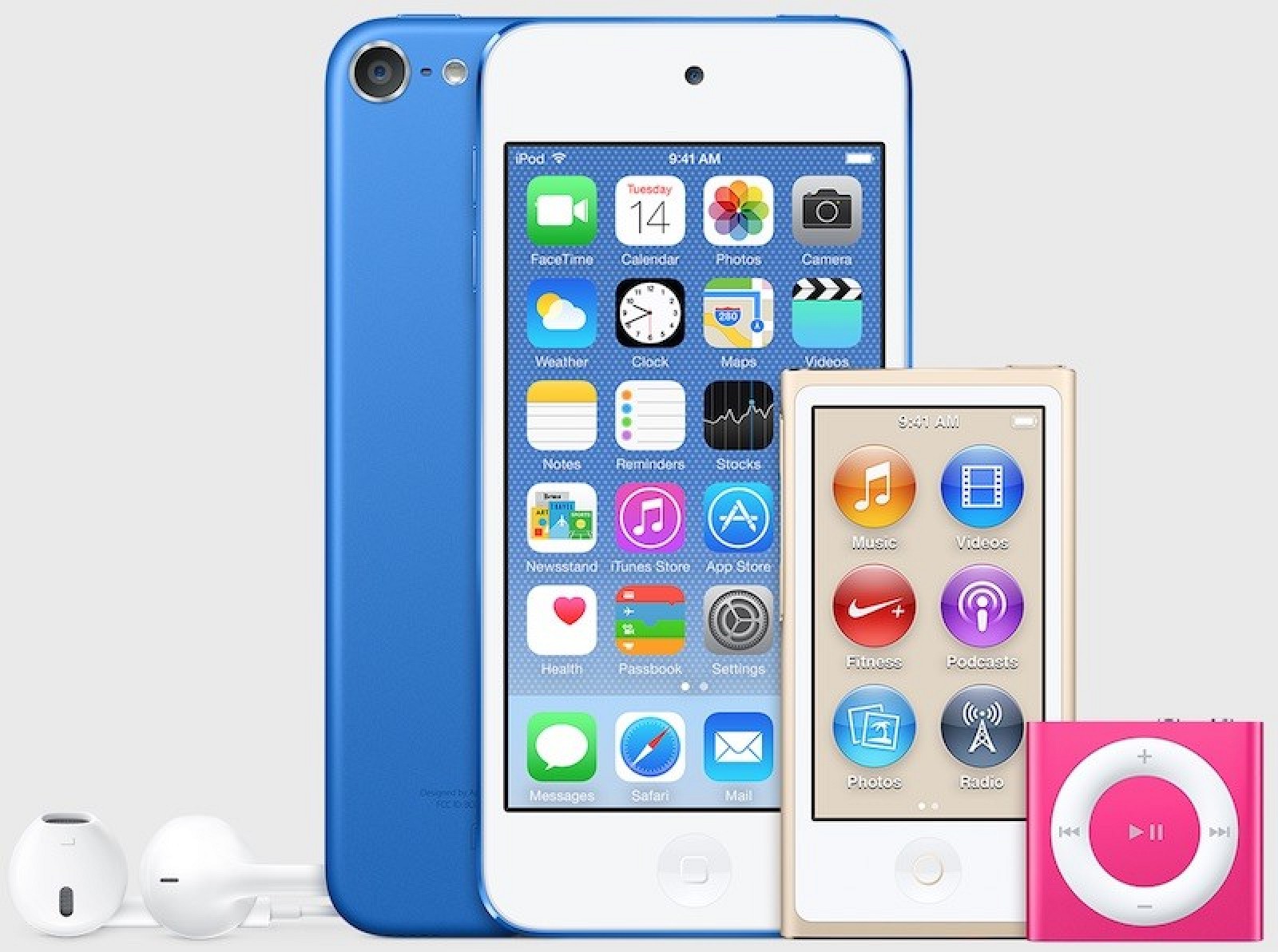 You can obviously tell that the blue colour of the iPod touch is different than the current model. Also, the small button for the strap on the bottom left corner of the device is gone.
As you know, the iPod touch didn't get any upgrades for three years and was basically abandoned by Apple. But if you look closely on the picture, you can clearly see that on the iPod touch's calendar app, the date is
July 14th
. Doesn't this give us a hint?
Well, it turns out this isn't some sort of coincidence. Some popular websites like
9to5mac.com
and
appleinsider.com
posted articles about a *
supposedly
* upcoming refresh of the iPod line, on what day exactly? Yeah, you guessed it...
14th of July
.
Here are the expected additions to the new iPod touch, from the websites I listed above.
New colours: dark blue, dark pink and gold;
A 64-bit processor;
Small improvements to the camera.
Apple wouldn't have shown these pictures in their own software if these products were not going to come out, right? It would't make sense for them to put pictures of an inexistant device.
EDIT:
THE iPOD TOUCH 6 IS RELEASED! Go check out my new thread for more details!