Ok, this is a photo that I took at a car rally for a homecoming football game. It's a fellow named Evan who got caught up in the spirit of Homecoming while decorating his car.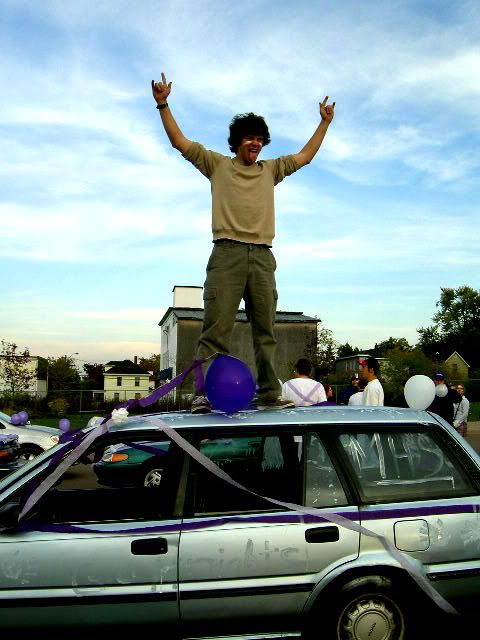 Whilst we did lose the game, I can definitely say that our school, sub-par football team aside, we put on a good school spirit show.
And i felt like posting 2 pictures, i hope noone minds... so I chose this one as well, also at the car rally, Mal and Strawberry (a nickname, since everyone calls Him Fraise, for Fraser) Posing out of the sunroof of Mal's car.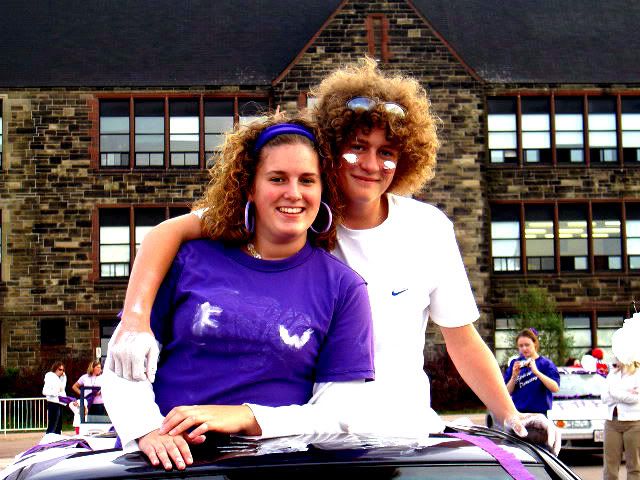 Yep... Took them on a Konica Digital Camera... Turned up the contrast a teensy bit in PS