THIS MacBook has been
SOLD
I'm VERY saddened to have to let go my Late 2008 Aluminum MacBook. I originally had NO intention of selling this yet I must due to transition of payroll has me delayed for 3wks. This MacBook sings on Snow Leopard and Logic Express 9 (the latter I'm keeping).
Here is what I have:
Model ID:
MacBook5,1
(A1278)
Appe Order#:
MB467LL/A
Late
2008 Aluminum MacBook Unibody
2.4Ghz C2D P8600 CPU
- The same as the 2009 MBP 13"
4GB of 1066Mhz DDR2 RAM
(upgraded from 2GB; 6GB capable)
NVidia 9400M with 256MB
of DDR3 SDRAM (shared with system RAM)
13" LED Backlit 1280x800
Display (Glossy)
250GB HDD @ 7200RPM
SuperDrive 8x
AirPort Extreme 802.11b/g/n
Bluetooth 2.1+EDR
Multitouch Glass TrackPad built-in
2 USB 2.0 Ports
Gigabit Ethernet
Display Port supports an external display at
2560x1600
magsafe power adapter
Battery - Removable & Replaceable
AppleCare until May 4th 2012!
I'll include Everything above including:
Speck 13" Clear shell
Apple 250GB HDD @ 5400RPM (Original), plus a spare Seagate 160GB HDD @ 7200RPM.
Original Packaging and Apple Applications Install DVD's & Apple Retail Bag!
Official Release Specs:
MacBook "Core 2 Duo" 2.4 13" (Unibody) Specs (Late 2008/Aluminum, MB467LL/A, MacBook5,1, A1278, 2254) @ EveryMac.com
NOTE: This unit has NEVER seen liquid or winter out of the house! There are 2 tiny, yes
TINY
nicks on the bottom battery plate - hardly noticeable. I'm being completely honest here as that is who I am.
Pictures: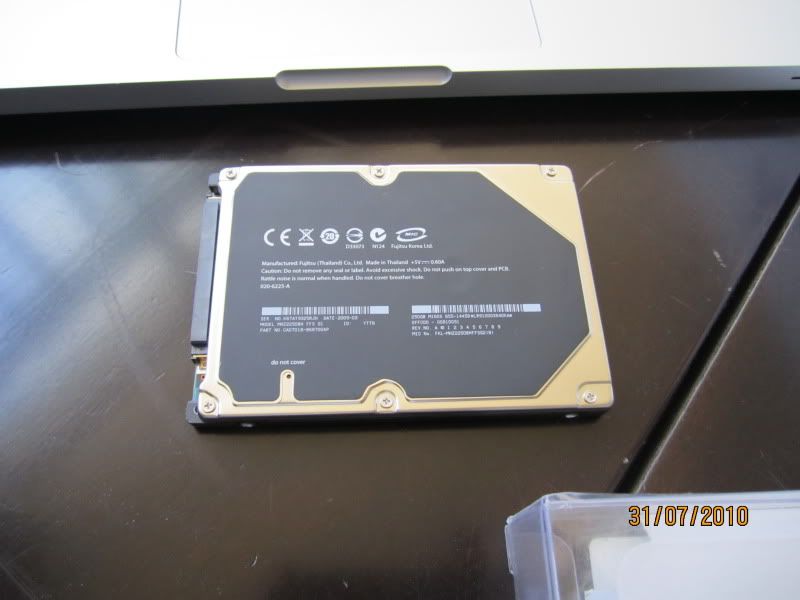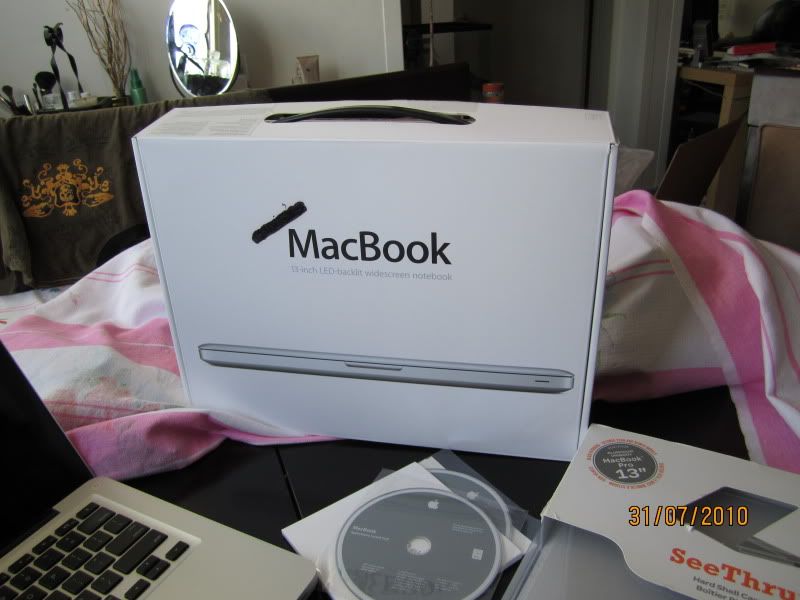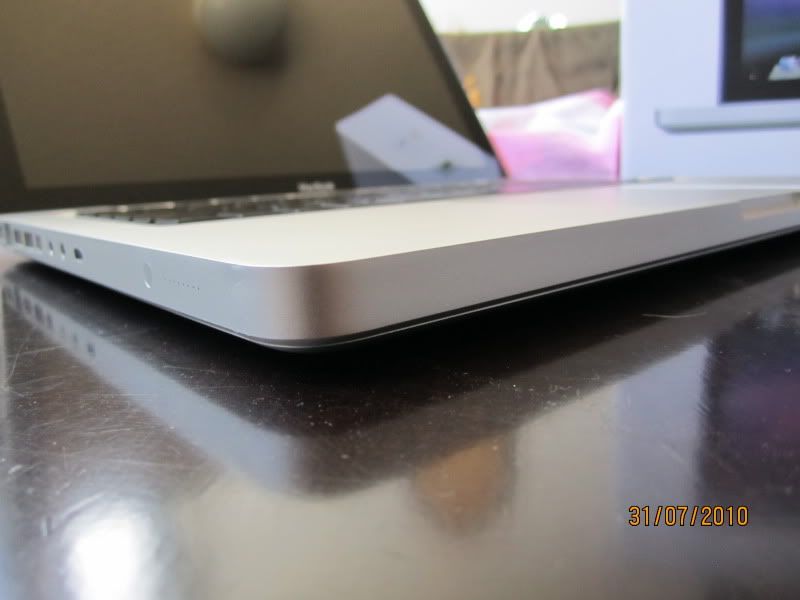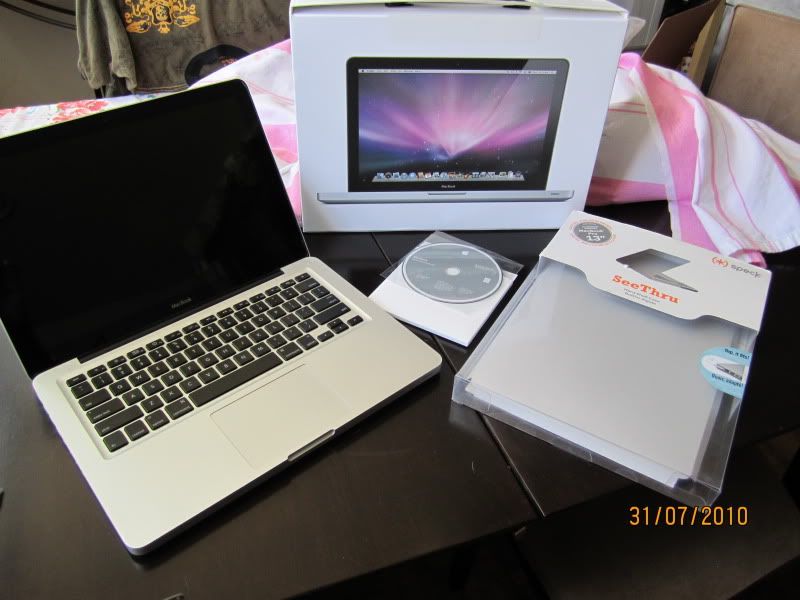 UPDATE:
Battery Charge Cycles: 449
Coconut Battery screenshot
About Mac Information attached.
PM is the key - I'm in the west end of Toronto.
THIS MacBook has been
SOLD