Sigh ....
That Apple article is flat out a crock ..you tell me what this drive which has been "maintained" by Apple's OS will be like compared to a defragged one
versus
and then there is optimization.
Why the hell would I tell you get a product that I have zero interest in if it did not work..
This likely what your drive looks like now...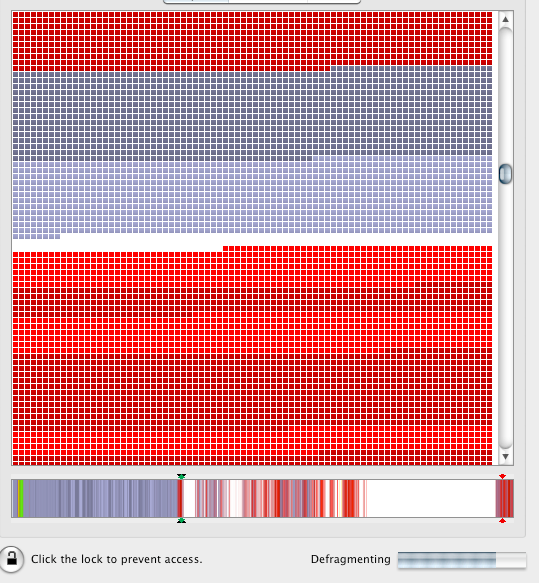 and after....
It works......up to you
or you can believe Apple and get sub- par ....up to 80% less performance from your drive
__________________
In Australia and the web site is out of date.
Lots of good deals on Retinas, previous high end MacPros and current MacPro 6 core bundles in stock.
[email protected]