I had a new hard drive put in my moms macbook. I had the old drive cloned and then put on the larger hard drive. I want to install Windows in bootcamp, I did this before on the old hard drive with no problem. Now when I try and run bootcamp I get this message:
I went into disk utilities to see how the hard drive was formated and it appears to be extended (journaled):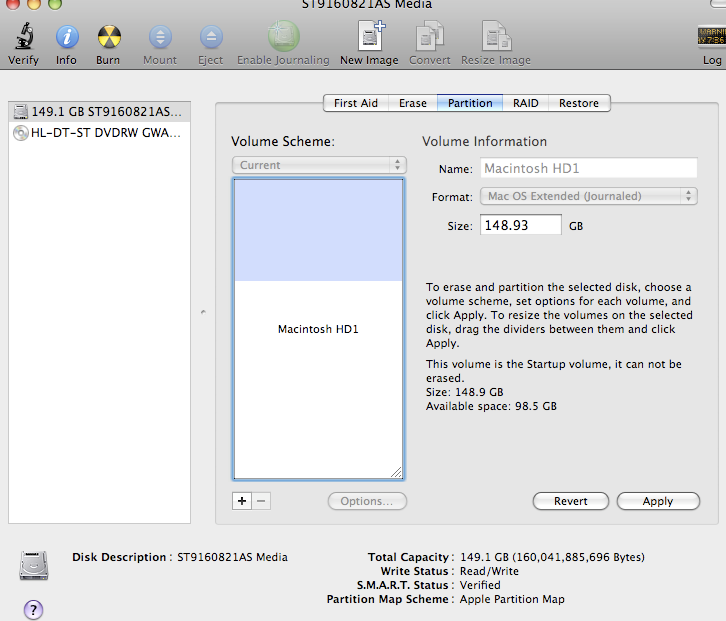 I am a bit confused as to what to do now, the first time I had no problems at all. Any help would be appreciated.
this is running Leopard with the latest updates.
Thanks